Where We Stand
"The argument is not about the past. It is about the present. The post-modern jihadis are determined that our public spaces and discourse be purged of any memory of how people saw things in the past. ...
"Their enemy is not dead people but living people who appreciate how our world was built, by people who got much right."
— John Pepall, contributing editor
"I can't help but admire the 'relevance' of much of what it does. It's something other historical periodicals in Canada could learn from."
— Prof. C. Dummitt, Trent University
On the right --> An excerpt from our Manifesto, published in our première issue, Spring-Summer 2011. Read the full issue here and try us out!
Read our classic première issue (free)!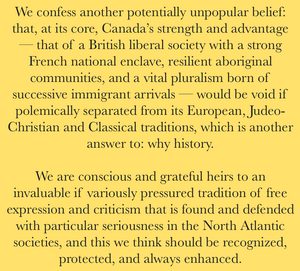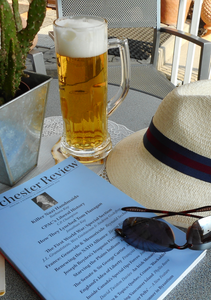 Latest Insights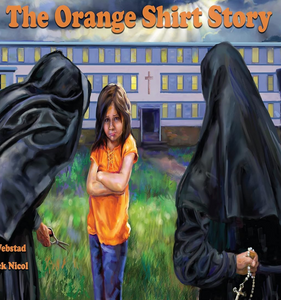 Phyllis Webstad puts cruel nuns at centre-stage in "The Orange Shirt Story" but she didn't mention nuns in accounts of her year at St. Joseph's, which was no longer a school when she arrived...
How the English Invented the Scots
An old favourite! The obvious, belaboured role played by Scots in shaping Canada is really a facet of their wider role as empire-builders, writes C.P. Champion. The intertwined history of Scots and English suggests that if misery can make for strange bedfellows, so too can shared interests.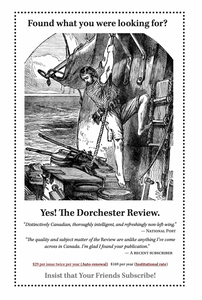 From subscribers:
"Highly informative with a tone, character & outlook that is quite congenial. It has an admirably broad compass in providing thoughtful articles on historical controversies, and prominent personages. Your journal is first rate."
"I am so glad I found you folks."  
"The quality and subject matter of the Review is unlike anything I've come across in Canada."
"I can't help but admire the 'relevance' of much of what it  does. It's something other historical periodicals in Canada could learn from."  
- Professor Christopher Dummitt, Trent University
Subscribe