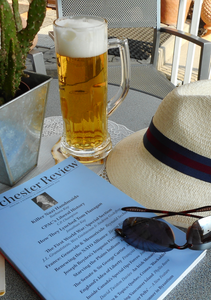 The Dorchester Review
One Issue at a time
Regular price
$29.00
$0.00
Taxes included.
Shipping
included on subscriptions.
One Issue at a time for $29
Tax and Shipping included!
We ship you our prestigious 100-page print edition, billed one issue at a time. You will never be charged for an issue you will not receive.
However w
e will send you a device-friendly .pdf of the issue you have paid for upon request.
You are billed shortly before each mail-out of the print edition
.
We currently publish twice a year. 
Cancel at any time by sending a "cancel" email to editor@dorchesterreview.ca
Auto-renewal is
e
asy
& 
simple: You will save time & effort and 
n
ever miss an issue!
The Dorchester Review is published by a Non-Profit Organization 
depending on subscribers like you.
⟹
Ideal for those who wish to try a SINGLE ISSUE
 with the option to cancel at any time. After placing your order, email editor@dorchesterreview.ca to let us know you want only one copy. We will cancel the renewal immediately.
---
More from this collection