• Japanese Canadians • Phyllis Reeve • Second World War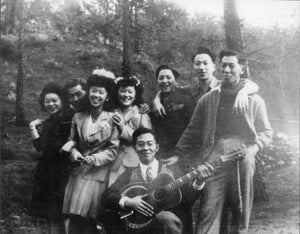 The more I research the story of the Japanese Canadians, the more I trigger my own memories and recognize that their story is part and parcel of the story of British Columbia, of Canada, and myself.
---
• Book Reviews • Canada • Canadian Defence • Defence of Canada • First World War • Historiography • John Ferris • Second World War • Tim Cook • War & Weaponry • War and Society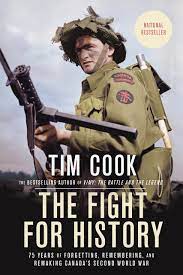 "Cook argues, rightly, that Americans, Australians, and Britons consistently have recollected this war in reasonably accurate ways, which emphasise their sacrifices and successes. Canadians, alone among the victor powers, have tended to forget why they fought this 'necessary war,' and to remember their defeats more than their deeds." BY JOHN FERRIS   The Fight for History: 75 Years of Forgetting, Remembering, and Remaking Canada's Second World War. Tim Cook. Allen Lane, 2020.      THIS BOOK ASSESSES how an unmilitary people remembers its military history. Tim Cook's account of how Canadians have viewed the Second World War says much of value,...
---
• Canada • Contentions • Dieppe Raid • History Debates • History Wars • Second World War • War • War & Weaponry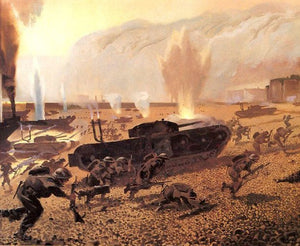 By Mike Bechthold Originally published in The Dorchester Review, Vol. 8, No. 2, Autumn-Winter 2018, pp. 38-41.   THE DIEPPE RAID of 19 August 1942 is the subject more discussion, research, writing, and controversy than almost any other event in Canadian military history. This is especially striking considering the short, disastrous nature of the event. Canadian historians, along with those in the UK, Germany, and US, have written dozens of books and articles examining the raid from multiple perspectives. Documentaries and film dramas abound. Planning, training, political dimensions, fighting on the beaches, the war in the air, the German view,...
---
• "Canada Is Back" • Beijing • Canada • Colony to Nation Myth • Defence of Canada • Delenda Est Carthago • External Affairs • Foreign Policy • Global Affairs • Maria Robson Morrow • Second World War • War • War & Weaponry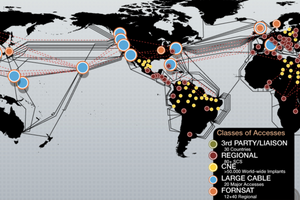 Autonomous signals intelligence has put Canada at the heart of Five Eyes sharing — writes Maria A. Robson   CANADA FOUNDED ITS first intelligence agency, the Communications Branch of the National Research Council, in 1946. The word "Security" was added in 1973 and since 1975 it has been known as the Communications Security Establishment (CSE). In the nationalist mood following the Second World War, some policymakers assumed that the development of autonomous signals intelligence would allow the country to go its own way and assert independence from Great Britain. As it happened, this expectation fit nicely into a colony-to-nation narrative. However, declassified...