• Canadian Flag • Cancel Culture • Christopher Dummitt • Colony to Nation Myth • Conservatism • Dominion • Donald Creighton • Eugene Forsey • Judith Robinson • Men and Ideas • New Democratic Party • Red Ensign • Westminster System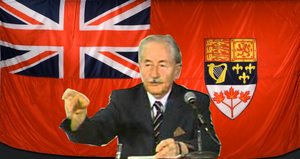 Eugene Forsey believed French and British glory were Canada's glory, writes Christopher Dummitt, with a Burkean anti-revolutionary idea of history and an abiding faith in the impartial and benevolent state. Originally published in The Dorchester Review print edition, Vol. 4, No. 2, Autumn-Winter 2014, pp. 9-12. THERE WAS A TIME, not so long ago, when those who were proud of Canada's British traditions weren't only conservatives. Labour activists and socialists, Liberals east and west, once spoke naturally of Canada's place in the British Empire and Commonwealth. No longer. In 2014 the Harper government was accused of creating a new nationalism by harkening back...
---
• 1619 Project • Biography • Cancel Culture • Colonial Era • Confederation • Corrective History • Donald Creighton • Fathers of Confederation • First Nations • History Debates • History Wars • Indigenous • Phillip A. Buckner • Sir John A. Macdonald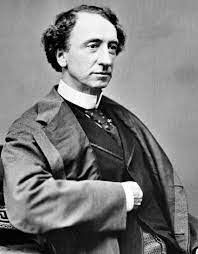 The Old Flag and the Old Policy probably mattered more than the Old Man to most Canadians, writes Phillip A. Buckner. We can debate Sir John A. without losing our heads — or his.
---
• Allan Napier MacNab • Battle Honours • Canada • Colony to Nation Myth • Confederation • Defence of Canada • Donald Creighton • Fathers of Confederation • John Hamilton Gray • Joseph Howe • Lt. Col. Donald Macpherson • Militia Myth • Sir Adolphe-Philippe Caron • Sir Charles Tupper • Sir Étienne-Paschal Taché • Sir George-Étienne Cartier • Sir Hector-Louis Langevin • Sir John A. Macdonald • Sir Oliver Mowat • Thomas D'Arcy McGee • War of 1812
Several Fathers of Confederation had a connection to the War of 1812. Only two generations separated the peace of 1814 from the Charlottetown conference -- the same lapse of time (fifty years) as between 1945 and 1995, when Canadians of all ages celebrated "Victory in Europe."