• "Canada Is Back" • Afghanistan • Canadian Defence • Defence of Canada • Defence Policy • Ian Holloway • War & Weaponry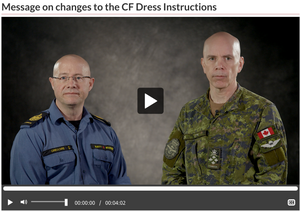 Canada's Defence Leaders Misunderstand the 'Problem' of Tradition. The new approach assumes that dress regulations are designed to make the individual member a better clerk, or cook, or technician. But they weren't. What they were intended to do was to signal one's willingness to submit to discipline.
---
• Book Reviews • Canada • Canadian Defence • Defence of Canada • First World War • Historiography • John Ferris • Second World War • Tim Cook • War & Weaponry • War and Society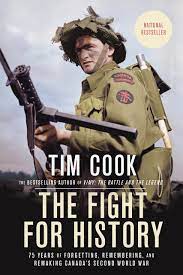 "Cook argues, rightly, that Americans, Australians, and Britons consistently have recollected this war in reasonably accurate ways, which emphasise their sacrifices and successes. Canadians, alone among the victor powers, have tended to forget why they fought this 'necessary war,' and to remember their defeats more than their deeds." BY JOHN FERRIS   The Fight for History: 75 Years of Forgetting, Remembering, and Remaking Canada's Second World War. Tim Cook. Allen Lane, 2020.      THIS BOOK ASSESSES how an unmilitary people remembers its military history. Tim Cook's account of how Canadians have viewed the Second World War says much of value,...
---
• "Canada Is Back" • Beijing • Canada • Colony to Nation Myth • Defence of Canada • Delenda Est Carthago • External Affairs • Foreign Policy • Global Affairs • Maria Robson Morrow • Second World War • War • War & Weaponry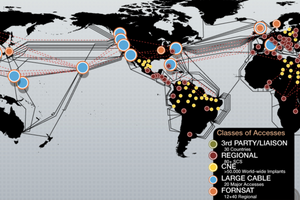 Autonomous signals intelligence has put Canada at the heart of Five Eyes sharing — writes Maria A. Robson   CANADA FOUNDED ITS first intelligence agency, the Communications Branch of the National Research Council, in 1946. The word "Security" was added in 1973 and since 1975 it has been known as the Communications Security Establishment (CSE). In the nationalist mood following the Second World War, some policymakers assumed that the development of autonomous signals intelligence would allow the country to go its own way and assert independence from Great Britain. As it happened, this expectation fit nicely into a colony-to-nation narrative. However, declassified...
---
• "Canada Is Back" • Canadian Defence • Defence of Canada • Defence Policy • Delenda Est Carthago • Global • Kim Richard Nossal • National Defence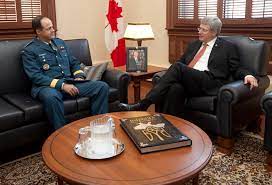 There are some areas where National Defence legacies of the Harper years live on. 
But in other areas, Harper failed to realize the vision he brought with him in 2006: Above all, 
the failure of the Conservative government to keep the CAF supplied with up-to-date weapons systems...
---
• Battle Honours • Defence of Canada • featured • Militia Myth • Public History • rhenderson • Robert Henderson • War of 1812

  BULLETS BEGAN TO whistle by him as Captain John Jenkins neared his target. Drifting snow impeded his every step. Opening the front of his long woollen greatcoat had helped his movement but still it was a struggle. Jenkins' men of the Glengarry Light Infantry Fencibles had kept pace with him, along with the detachment of Canadian militia under his command. The plan that morning of February 22, 1813 had his force crossing the frozen St. Lawrence River to cut off escape by the American forces at Ogdensburg, New York. However from the increasing muzzle flashes ahead, it was clear his...